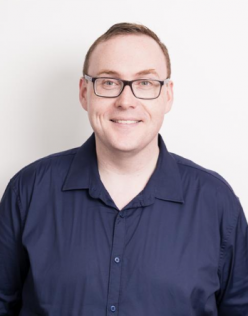 Shawn Campbell
Virtual IT Manager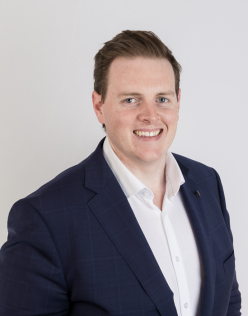 Jackson Barnes
Business Development Manager
Jackson loves discussing everything technology, cyber security and business. With over 10 years experience developing technology businesses, specializing in adding value through creative problem solving, Jackson is focused on business outcomes, growth and innovation.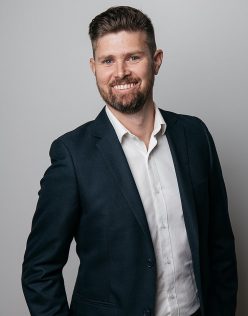 Daniel Rayner
Special Operations Engineer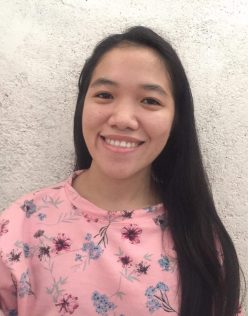 Keith Maureen Lisay
Systems Engineer
One of the Systems Engineers at REDD, started March of 2022. She started her career as Junior Web Developer and jump on as an IT Helpdesk Support. She's been in this industry for more that four years and continually enjoys her role. Keeping up with the client's demand makes her professionally grow and helping her to become better support.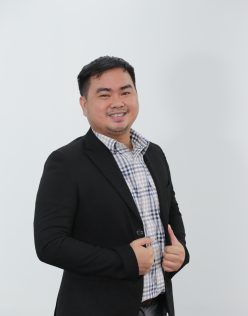 Warren Morales
Systems Engineer
Systems Engineer at REDD since May 2021. Started IT career in June 2016 as a Network Operations Centre Specialist for an IT Company in AU. Also worked as a Global Service Desk Agent for 4 years to an American multinational information technology services and consulting company in the USA. A nature lover and a traveler.
Raymund Naz
Systems Engineer
Graduated with Bachelors degree in Computer Science and have worked in the IT industry for the past 7 years. Currently one the Systems Engineer at REDD. I enjoy outdoor activities that help achieve work-life balance.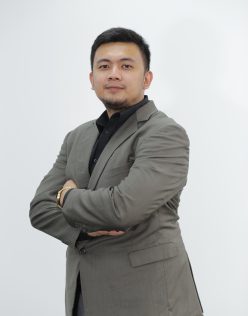 Ivan Santos
Systems Engineer
Specializing in IT management for mid-sized and large clients. I have extensive experience overseeing the development and management of information technology systems that resolve technical issues. After getting my degree, I've been indulging and learning all about the industry and at the same time having fun. In three words I can sum up everything I've...
Nick Avery
Senior Systems Engineer
Nick has worked in the IT Industry for over 3 years and embraces the challenges that come with working in a high-pace and energetic workplace. One of Nick's core strengths is the ability to listen to the client and understand their business needs in order to provide working solutions that not only improves their business but also the end users experienc...
Geoff Clarke
Virtual IT Manager
Having spent 20 years working in the IT industry, Geoff Clarke is one of REDD's Senior Systems Engineers. Geoff enjoys anything Cloud related and challenging the status quo to deliver clients the best fit solutions. As a senior member of REDD's technical team, Geoff's passion is designing solutions and implementing to a high standard for clients that em...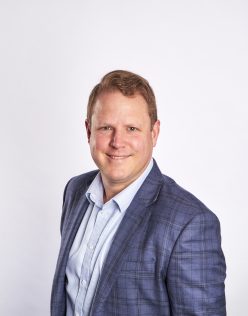 Brad Ferris
Executive Director and Chief Executive Officer
Brad is a Director and the CEO at REDD. Brad is a Chartered Accountant and has had a long career in professional services, spending more than 10 years at Ernst & Young. Brad left EY to partner with Nigel to build REDD and disrupt the IT Services industry. Brad has been passionate about technology since childhood and loves helping organisations leverage ...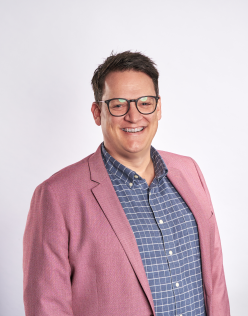 Chris Herbert
Executive General Manager
As a proven technology leader, Chris has extensive experience partnering with executives and leading teams at all levels in business to deliver technology-enabled organisational transformation. With over 22 years experience in the technology sector, Chris is passionate about his people and the work we do leveraging technology, processes, data, and s...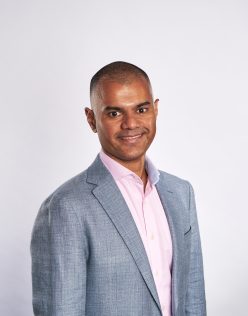 Nigel Heyn
Founder & Executive Director
Nigel Heyn is a passionate, business and technology centric entrepreneur. With a natural instinct drawn towards technology, Nigel, under the guidance of his father, successfully built his first desktop computer at the age of 8. This started a journey of research, innovation and technology exploration that continues today. Nigel has successfully bu...
Lucas King
Customer Success Manager
With 3 years experience in Customer Success following 5 years on the Service desk, Lucas King has experienced both sides of the customer experience in IT Managed Services. Lucas uses this experience to bring excellence to customer success, partnering with clients to link business objectives and outcomes with technology solutions to empower his clients t...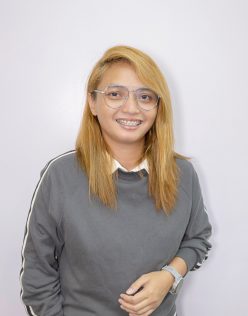 Marife "Mapz" Andaya
NOC Team Lead
Mapz started as Sales, and worked her way to acquire a diverse background in Technology. She now has over 10 years of experience in IT, currently fascinated by Cybersecurity. A kind of workaholic as she teaches IT certification during her free time. Had one mission in life. Acquire all the skills that you can get and make sure to share it with others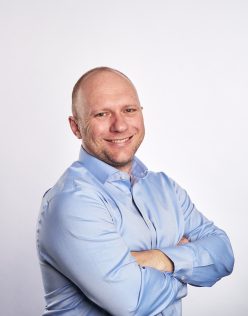 Max Maclean
Virtual IT Manager
Max has always enjoyed challenging the status-quo to deliver digital solutions that drive innovation and provide long-term benefits to our partners. Max helps organisations optimise infrastructure spend, discover new efficiencies and align technology initiatives with strategic direction. Max values business relationships and enjoys showing partners ...
Lauren Roff
Senior Consultant
Lauren is a Senior Digital Consultant with a number of years' experience in process automation and is actively expanding her knowledge in data analytics. As a Microsoft Certified Data Analyst, her field of expertise centres around the Microsoft Power Platform, specifically Power BI. Lauren is passionate about solving complex problems with innovative s...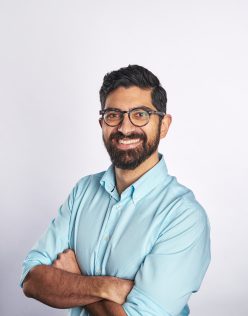 Bryan Rogers
Senior Manager
With a background in Software Engineering and Professional Services, Bryan has over a decade of experience supporting public and private sector clients with organisation-wide digital transformations programs. Bryan has scoped, designed and implemented digital solutions for clients of all shapes and sizes from multinational transportation giants and fede...
Emma Herbert
Chief of Happiness
Happy Clients = Happy Staff and Happy Staff = Happy Clients - with this belief in mind, I am responsible for Recruitment to Retirement and everything in between. Supporting the team with all things Culture, Customer Service and Happiness I have an effervescent attitude and I thrive on seeing clients and staff succeed.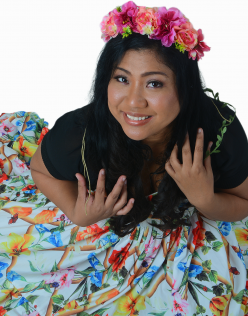 Zari Sandoval
Inside Sales Support
Zari Has 8+ Years Experienced in the Sales and Account Management field in Information Technology MSP.  Skilled in handling sales quotes, procurement, MSP contracts, invoicing, and account management. She loves travel, photography, and coordinating weddings. If ever you want to have a party she's your girl to hire.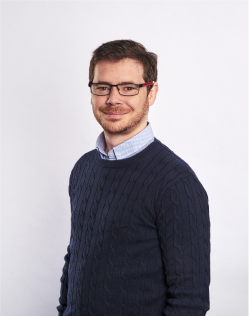 Aiden Clark
Virtual IT Manager
Having worked in the IT industry since 2008, and more than a decade in MSP, Aiden has done almost every technical role that exists. Often called a 'specialst generalist' there's few technologies that Aiden hasn't touched.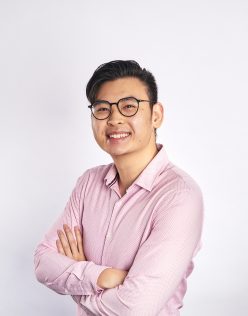 Mackoy Ngyuen
Consultant
One of the consultants at REDD, with a passion for creating innovative solutions that assists clients in being more efficient and productive. Mackoy has been involved in multiple projects and also has experience in service desk, which allows for him to have a large skill set that assists in creating innovative solutions for clients. Outside of work Mack...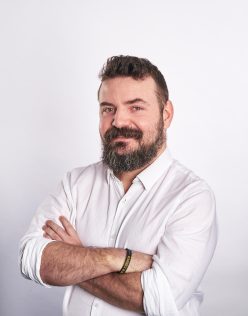 Alex Kowitz
Special Operations Engineer
15 year IT veteran, Alex has earnt the moniker of The Ferret through the repeated displays of tenacity resolving IT issues deemed as a bit of a Rabbit Hole, the endeavour usually being fuelled by copious amounts of coffee. He drinks all the drinks, and he knows some of the things. When freed for the day, you can find him out and about with his fiancé a...
Craig Warren
Special Operations Manager
As our Special Operations Manager, Craig is highly capable of sitting in a chair for extended periods, suffering through fatigue, hunger and calloused typing hands, while tolerating the harsh office terrain that sometimes peaks at 23 degrees Celsius. With the uncompromising focus for exceeding the expectations of our valued clients, Craig's key str...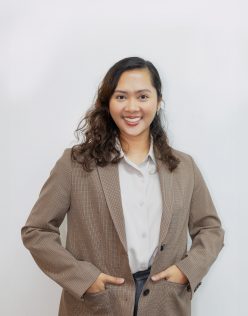 Ryll Abella
Project Coordinator
Ryll is an experienced and versatile Project Coordinator with a strong IT background, having worked for Australian IT companies since 2015. With expertise in service delivery coordination, transition management, change management, and project management, she excels in driving operational excellence. Her adaptability across IT business operations makes h...
Josh van Egmond
Senior Digital Strategist
With experience in Real Estate, Finance, Telco and Managed IT, Josh has assisted clients across many industries to embrace technology for business growth and success. Josh partners with clients to understand business goals and challenges, formulating and driving IT strategies encompassing digital transformation, process automation, business efficiency a...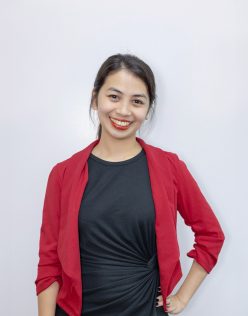 Daisy Gervacio
Accountant
Daisy is CPA qualified and has 8-years work experience as an accountant in the IT industry. Daisy has a keen attention to detail and loves accuracy. She's a silent worker and a good listener. Punk/Rock music is a go to background at work! 
Minji Kim
Company Accountant
A member of CPA Australia and has worked across both financial and management accounting. Automation and efficiency are in second nature in her accounting world which goes hand in hand with tech industry. A huge fan of keyboard shortcuts.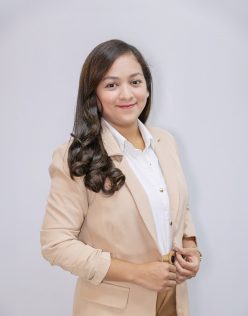 Meg Lerma
Customer Success Coordinator
Meg has 10 years of experience in collaborating with global stakeholders and clients in Information Technology. She has held diverse roles in account management, service delivery, leadership, and customer success. Recently, she has overseen Offshore Staff, improved operational management systems, acted as the main contact for customer account management...