Connectivity
Connectivity is the lifeblood of your business
Without reliable internet your business will grind to a halt. We offer a range of primary, secondary and tertiary connectivity options to give your business the resilience it needs to always be connected and online.
Fast Fibre
REDD partners with several of Australia's best carriers to provide premium fibre services at affordable prices. Featuring uptime targets of 99.95% and available in speeds from 250Mbps up to 10,000Mbps (that's 10Gbps!) these services are hard to beat.
Business Fibre
Located outside of the Fast Fibre coverage area? We partner with the top carriers and best fibre networks in the country to ensure you have the fastest and most reliable connection available to your business.
Business NBN
All NBN connections are not created equal. We leverage over a decade of experience working with the largest network in the country to ensure that service levels and quality meet your needs.
Starlink Satellite
Next-Generation, Low-latency, high-bandwidth Starlink Business and Consumer service are available now across most of Australia and New Zealand. REDD can supply temporary or permanent installations as primary, secondary or even tertiary links.
SD-WAN
SD-WAN (Software Defined Wide Area Networks) are rapidly replacing traditional fixed Private Network / MPLS services at breakneck speed and there is good reason. SD-WAN enables the easy implementation of a mix of Internet connections to provide secure, optimised connectivity to cloud services, data centres and the Internet at large.
Private Networks / MPLS
Some organisations can't escape the requirement for secure, high-performance direct connectivity between sites. To meet this need, REDD can provide private network MPLS service either stand-alone or in conjunction with SD-WAN for ultimate flexibility.
4G & 5G Services
From SIM-cards to full service installs including roof-mounted masts, REDD has the expertise to deploy mobile connections leveraging both the Optus and Telstra 4G and 5G networks.
Specialised Connectivity
Need a dark fibre link between two locations? Point-to-point wireless between two buildings? High-speed fixed wireless service as a backup to your main link? No matter your peculiar communications requirement, chances are we can help.

REDD's team offers you access to ANY connectivity service to ensure you are NEVER disconnected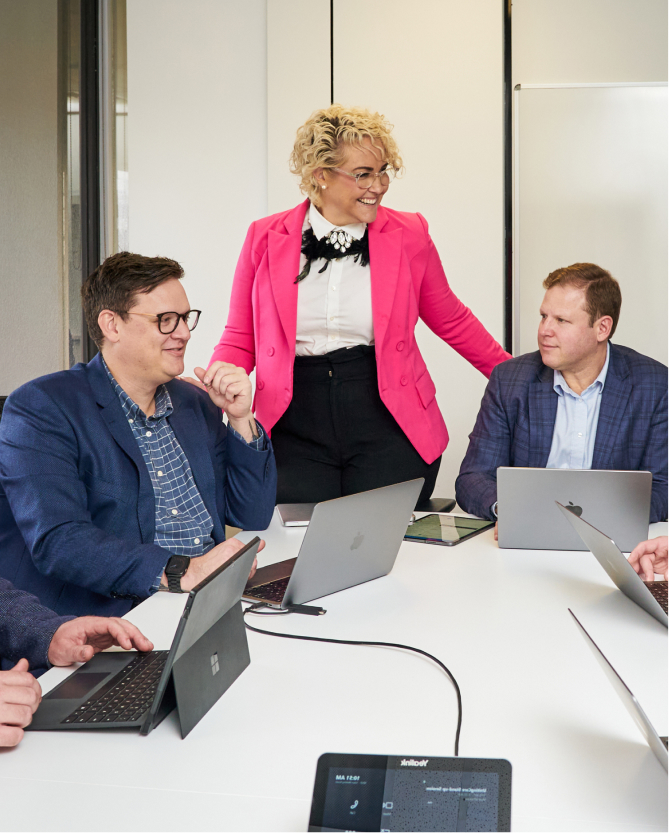 From NBN to Fibre to Satellite and Mobile coverage, your Internet connections can be procured, managed and supported from a centralised platform