Connectivity
Business Fibre
Focused on business and technology insights to help you align your success with the right tools, methodologies, platforms and people.
Technology is driving every aspect of our world
With a Net Promoter Score (NPS) exceeding 90/100, you are guaranteed true human-2-human trust and support
REDD's value proposition revolves around ensuring our customers have all the correct technology in place to enable them to achieve more, supported by a professional team available 24/7, who always stand behind the platforms, technologies and services consumed
REDD's team provides you with the skills and capabilities to professionally support all your technology needs
Typically, businesses have several providers they have to engage with in order to complete their entire technology lifecycle. These include providers for cloud, software, internet, telephony, printing, business intelligence, software development, tech support, etc. REDD takes this pain away for a customer, with them only having to turn to REDD in order to deliver the complete end-to-end execution they demand.
REDD's team specialise in executing what you need to make this a reality, including Digital Strategy, Digital Governance, Digital Transformation, Data Insights and Analytics, the Microsoft Power Platform – including deep skillsets in PowerApps, Power Automate and PowerBI. Furthermore, for more specialist offerings such as Microsoft Azure Dev Ops, Microsoft Light House and Sentinel, we have the team and capabilities to execute these business technology needs.
.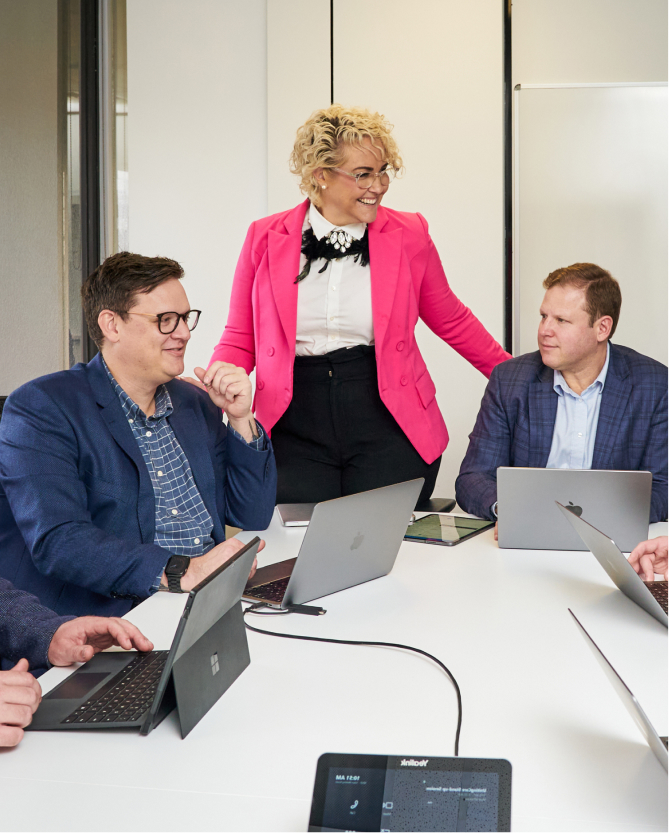 REDD's Transition Guarantee - Switching IT Providers (Risk Free)
Switching IT Providers can be a daunting thought. However, at REDD we make it as painless as possible. We will start with our complimentary Digital Technology review and assessment.
There is no transition fee to change to REDD. That is, you will never pay double for your current provider + us.
With a team having more than 28 consecutive years experience supporting Australian organisations, REDD has built resilient processes and tools to ensure the critical data you need from your current provider is securely captured in our 'vault', thus mitigating future risks once you've moved away.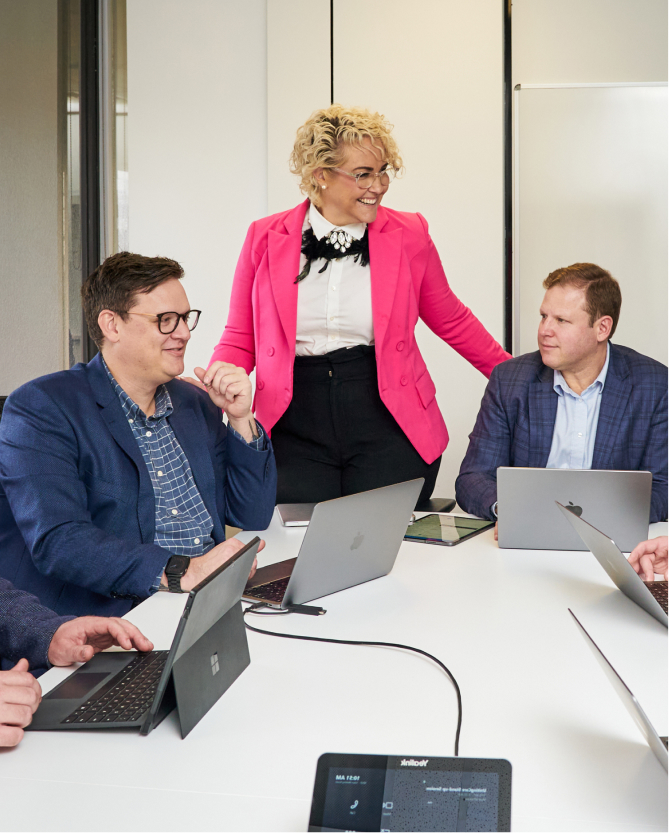 REDD is a true partner who has our best interests at heart and provides agnostic professional advice
We were looking for a partner that could help us develop an IT Strategy, REDD's experience in IT Consultancy combined with their high-quality service made them the perfect partner. Outsourcing our IT function to REDD enabled us to hire more than just IT Support, we hired an entire IT Department
REDD has been a trusted source of technical guidance for us to enhance our business further
REDD are our trusted technology partner, embedded in our organisation across digital transformation and strategy, as well as our essential day to day operational needs