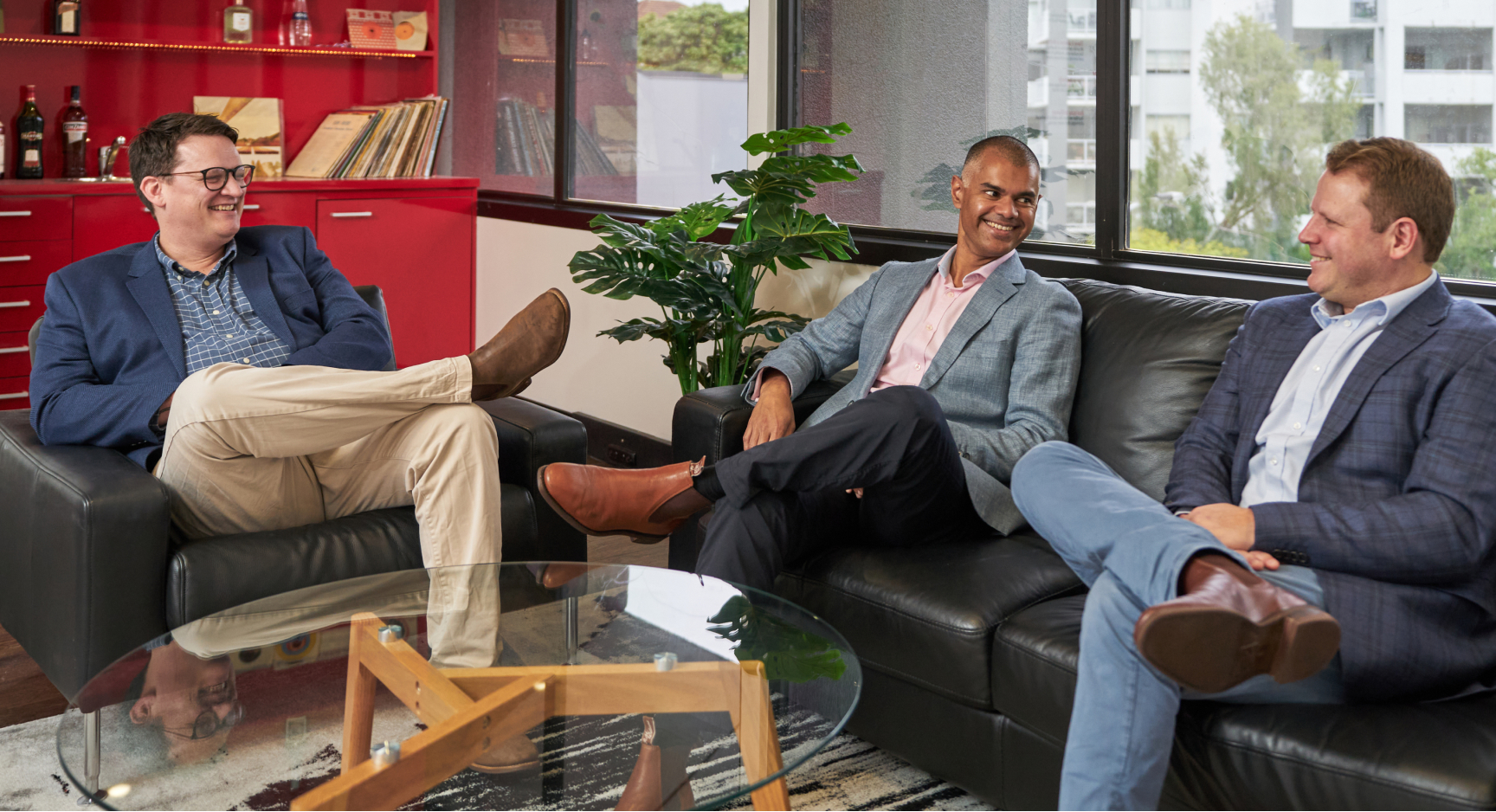 Human Centered Technology
Where technology and people interface
REDD is a Technology Success Partner, focused on helping businesses achieve more with technology. We help SME's, NFP's and Government organisations across Australia and New Zealand with professional IT and co-managed technology solutions.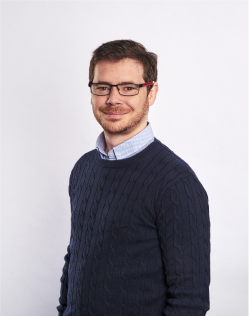 Aiden Clark
Virtual IT Manager
Having worked in the IT industry since 2008, and more than a decade in MSP, Aiden has done almost every technical role that exists. Often called a 'specialst generalist' there's few technologies that Aiden hasn't touched.
Lauren Roff
Senior Consultant
Lauren is a Senior Digital Consultant with a number of years' experience in process automation and is actively expanding her knowledge in data analytics. As a Microsoft Certified Data Analyst, her field of expertise centres around the Microsoft Power Platform, specifically Power BI. Lauren is passionate about solving complex problems with innovative s...
Martin von Stein
Head of Customer Success and Experience
Martin started his first IT venture at age 14, which failed promptly and spectacularly. After 4 more years and two further failures, he realised he had a lot to learn and got a haircut (and a real job). In the 23 years hence, Martin has learned more about tech and people than most folk have forgotten, and works to make the world a little less crappy.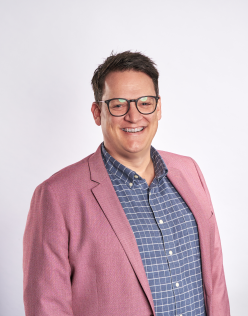 Chris Herbert
Executive General Manager
As a proven technology leader, Chris has extensive experience partnering with executives and leading teams at all levels in business to deliver technology-enabled organisational transformation. With over 22 years experience in the technology sector, Chris is passionate about his people and the work we do leveraging technology, processes, data, and s...
Craig Warren
Special Operations Manager
As our Special Operations Manager, Craig is highly capable of sitting in a chair for extended periods, suffering through fatigue, hunger and calloused typing hands, while tolerating the harsh office terrain that sometimes peaks at 23 degrees Celsius. With the uncompromising focus for exceeding the expectations of our valued clients, Craig's key str...
Emma Herbert
Chief of Happiness
Happy Clients = Happy Staff and Happy Staff = Happy Clients - with this belief in mind, I am responsible for Recruitment to Retirement and everything in between. Supporting the team with all things Culture, Customer Service and Happiness I have an effervescent attitude and I thrive on seeing clients and staff succeed.
Geoff Clarke
Virtual IT Manager
Having spent 20 years working in the IT industry, Geoff Clarke is one of REDD's Senior Systems Engineers. Geoff enjoys anything Cloud related and challenging the status quo to deliver clients the best fit solutions. As a senior member of REDD's technical team, Geoff's passion is designing solutions and implementing to a high standard for clients that em...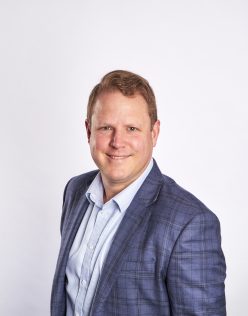 Brad Ferris
Executive Director and Chief Executive Officer
Brad is a Director and the CEO at REDD. Brad is a Chartered Accountant and has had a long career in professional services, spending more than 10 years at Ernst & Young. Brad left EY to partner with Nigel to build REDD and disrupt the IT Services industry. Brad has been passionate about technology since childhood and loves helping organisations leverage ...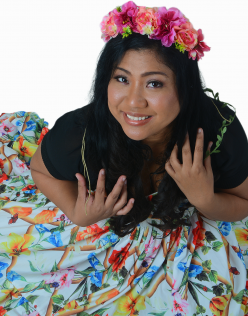 Zari Sandoval
Inside Sales Support
Zari Has 8+ Years Experienced in the Sales and Account Management field in Information Technology MSP.  Skilled in handling sales quotes, procurement, MSP contracts, invoicing, and account management. She loves travel, photography, and coordinating weddings. If ever you want to have a party she's your girl to hire.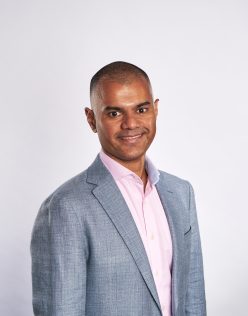 Nigel Heyn
Founder & Executive Director
Nigel Heyn is a passionate, business and technology centric entrepreneur. With a natural instinct drawn towards technology, Nigel, under the guidance of his father, successfully built his first desktop computer at the age of 8. This started a journey of research, innovation and technology exploration that continues today. Nigel has successfully bu...
Lucas King
Customer Success Manager
With 3 years experience in Customer Success following 5 years on the Service desk, Lucas King has experienced both sides of the customer experience in IT Managed Services. Lucas uses this experience to bring excellence to customer success, partnering with clients to link business objectives and outcomes with technology solutions to empower his clients t...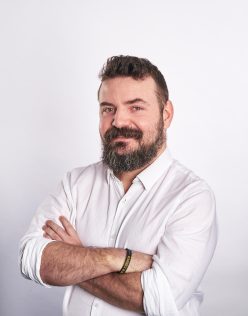 Alex Kowitz
Special Operations Engineer
15 year IT veteran, Alex has earnt the moniker of The Ferret through the repeated displays of tenacity resolving IT issues deemed as a bit of a Rabbit Hole, the endeavour usually being fuelled by copious amounts of coffee. He drinks all the drinks, and he knows some of the things. When freed for the day, you can find him out and about with his fiancé a...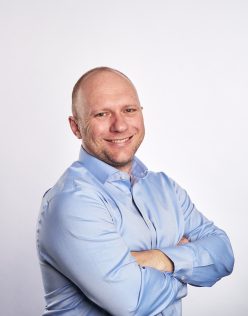 Max Maclean
Virtual IT Manager
Max has always enjoyed challenging the status-quo to deliver digital solutions that drive innovation and provide long-term benefits to our partners. Max helps organisations optimise infrastructure spend, discover new efficiencies and align technology initiatives with strategic direction. Max values business relationships and enjoys showing partners ...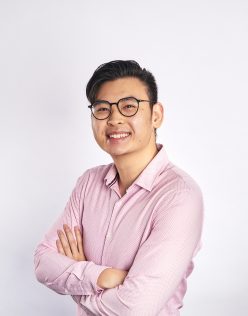 Mackoy Ngyuen
Consultant
One of the consultants at REDD, with a passion for creating innovative solutions that assists clients in being more efficient and productive. Mackoy has been involved in multiple projects and also has experience in service desk, which allows for him to have a large skill set that assists in creating innovative solutions for clients. Outside of work Mack...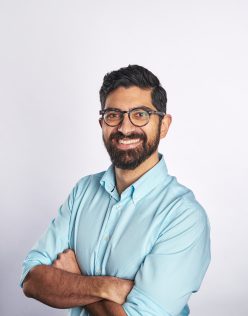 Bryan Rogers
Senior Manager
With a background in Software Engineering and Professional Services, Bryan has over a decade of experience supporting public and private sector clients with organisation-wide digital transformations programs. Bryan has scoped, designed and implemented digital solutions for clients of all shapes and sizes from multinational transportation giants and fede...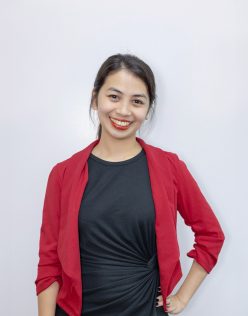 Daisy Gervacio
Accountant
Daisy is CPA qualified and has 8-years work experience as an accountant in the IT industry. Daisy has a keen attention to detail and loves accuracy. She's a silent worker and a good listener. Punk/Rock music is a go to background at work!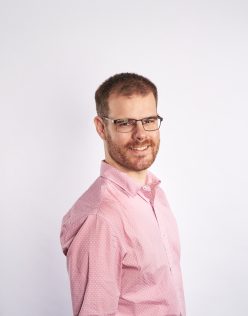 Keiran Shelden
Infrastructure Engineer
Keiran has worked in the IT industry for over 17 years, having started in public education. Keiran has worked his way up from starting as a support technician to now architecting and deploying datacentre infrastructure. Keiran has a keen interest in virtualization and data protection, and spends his spare time blogging about his experiences. Keiran is a...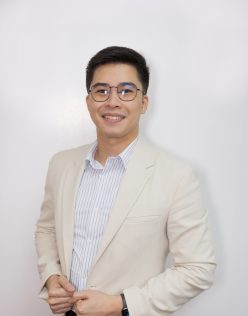 Marlon Arabes
Service Desk Manager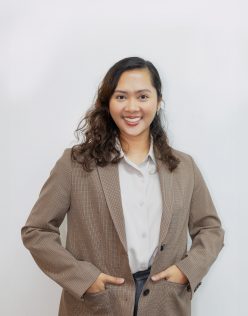 Ryll Abella
Project Coordinator
Ryll is an experienced and versatile Project Coordinator with a strong IT background, having worked for Australian IT companies since 2015. With expertise in service delivery coordination, transition management, change management, and project management, she excels in driving operational excellence. Her adaptability across IT business operations makes h...
Nick Avery
Senior Systems Engineer
Nick has worked in the IT Industry for over 3 years and embraces the challenges that come with working in a high-pace and energetic workplace. One of Nick's core strengths is the ability to listen to the client and understand their business needs in order to provide working solutions that not only improves their business but also the end users experienc...
Oliver Suter
Business Development Manager
Ollie is an optimistic and enthusiastic sales and marketing professional with over 5 years experience across multiple industries. Having always focused on the growth of B2B sales and marketing engine's, Ollie has a passion for driving strategy, through to execution and delivering results for his clients by carefully listening and putting their needs fir...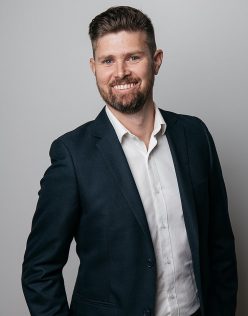 Daniel Rayner
Special Operations Engineer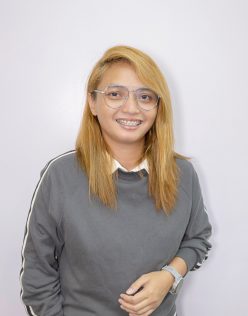 Marife "Mapz" Andaya
NOC Team Lead
Mapz started as Sales, and worked her way to acquire a diverse background in Technology. She now has over 10 years of experience in IT, currently fascinated by Cybersecurity. A kind of workaholic as she teaches IT certification during her free time. Had one mission in life. Acquire all the skills that you can get and make sure to share it with others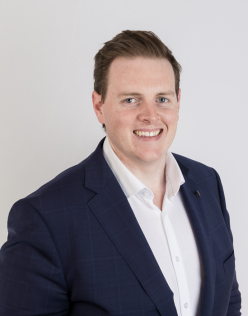 Jackson Barnes
Business Development Manager
Jackson loves discussing everything technology, cyber security and business. With over 10 years experience developing technology businesses, specializing in adding value through creative problem solving, Jackson is focused on business outcomes, growth and innovation.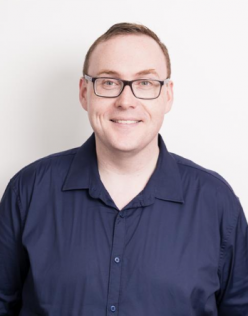 Shawn Campbell
Virtual IT Manager
Minji Kim
Company Accountant
A member of CPA Australia and has worked across both financial and management accounting. Automation and efficiency are in second nature in her accounting world which goes hand in hand with tech industry. A huge fan of keyboard shortcuts.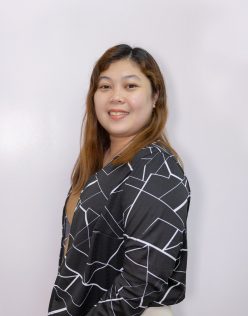 Jinky Echano
Accounts Officer
Jinky has 8 years of experience in Payroll in Wholesale/Retail Industries and IT Company. She's able to work to tight monthly deadlines to produce error-free payroll reports. Later on she took the opportunity to jump in different role as Finance Associate in the company, which is 4 years now. Specializing in billings, collections of payments and other...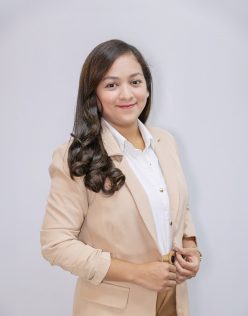 Meg Lerma
Customer Success Coordinator
Meg has 10 years of experience in collaborating with global stakeholders and clients in Information Technology. She has held diverse roles in account management, service delivery, leadership, and customer success. Recently, she has overseen Offshore Staff, improved operational management systems, acted as the main contact for customer account management...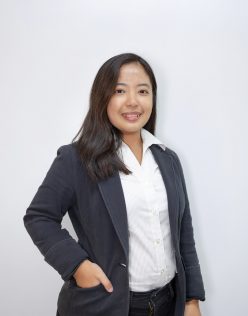 Sheena Pineda
Customer Success Specialist
Sheena has 6+ years experience in Australian companies field of IT MSP. Specializing in Procurement and Account Management. She loves to travel, meet new people and explore new things.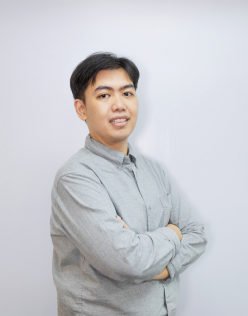 Paolo Lopez
System Engineer L3
Paolo has worked in the IT and customer service industry since 2013, and has multiple Microsoft certifications under his belt. Never misses his morning coffee! Reads about chess and paints miniatures during his free time.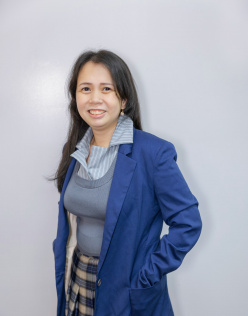 Renelle Asidera
System Engineer L3
An experienced Systems Engineer with 8+ years in the IT industry. I thrive in MSP environments and hold multiple active Microsoft Certifications. When not solving tech challenges, you'll find me immersed in serial killer documentaries, horror films, and psychological movies. I also enjoy the peaceful art of cross-stitching and solitude on my room's balc...
Capability
Equipped to Deliver.
From Digital Transformation and Governance to revolutionary BI and Insight Platforms, our purposely curated skill suite has been built to consult, design and deploy some of the globes most complex and sophisticated technology systems at scale.
Digital Advisory
Your business is your biggest asset and in order to maintain your competitive advantage, attract and retain the best talent, mitigate cyber security threats, plus deliver profitability for your stakeholders, you must embrace the right business technology strategies.
But how do you do this? REDD's team specialise in executing what you need to make this a reality, including Digital Strategy, Digital Governance, Digital Transformation, Data Insights and Analytics, the Microsoft Power Platform – including deep skillsets in PowerApps, Power Automate and PowerBI. Furthermore, for more specialist offerings such as Microsoft Azure Dev Ops, Microsoft Light House and Sentinel, we have the team and capabilities to execute these business technology needs.
Managed Technology
Traditional Managed IT Service Providers (MSP's) have been responsible for managing your technology stack. This is often a reactive service focused on performance and reliability. REDD is a next-generation MSP that covers all spectrums of your success and is nowadays referred to as a Technology Success Partner (TSP).
The primary difference between a modern TSP vs a traditional MSP is the core focus on your proactive business success, beyond traditional tech. The key drivers here involve human-to-human centric understanding, increasing your enterprise valuation (EV), protection through security best practice, data intelligence to deliver insights and ultimately enhancing your biggest asset, your business.
Cloud Computing
Whether you're completely on-premise, completely in the cloud, or somewhere in-between our team have the skills and resources to help you optimise your cloud costs whilst making sure you have the most secure, reliable and high performing technology platform to ensure continued success for your organisation.
REDD are experts in public, private and hybrid cloud. Our "REDD Cloud" can offer bespoke cloud solution that are either not available or cost prohibitive in a public cloud environment. We also very cost competitive cloud back up solutions in our private cloud.
Cyber Security
As the world becomes truly connected, the need to ensure your security best practice is maintained becomes even more critical. REDD has invested in highly skilled resources, both internally and using industry best partners, to ensure you receive the best possible security aligned to your specific needs.
In 2021-2022, REDD lead a partnership with CCIQ to deliver the Cyber Health program across Queensland in alignment with cyber security best practices, backed by the Australian Federal Government Cyber Security Centre.
At REDD we believe you should have an independent professional to routinely review your cyber security posture, who in turn can lean on a trusted partner like REDD to remedy and ultimately proactively monitor and secure your systems before you become a casualty.
Connectivity
Connectivity is the lifeblood of your business. Without reliable internet your business will grind to a halt. We offer a range of primary, secondary and tertiary connectivity options to give your business the resilience it needs to always be connected and online.
Unified Communications
Unified Communications at REDD include VOIP calling, Teams Calling, Mobile plans, 4g and 5g and inbound 1300/1800 numbers.
The REDD team can design and tailor a solution to your business needs. We can assist with simple business calling via MS Teams, to complex call centre calling with value adds such as AI sentiment analysis on customer calls.
Capability
Equipped to Deliver.
From Digital Transformation and Governance to revolutionary BI and Insight Platforms, our purposely curated skill suite has been built to consult, design and deploy some of the globes most complex and sophisticated technology systems at scale.
REDD is a true partner who has our best interests at heart and provides agnostic professional advice
REDD are our trusted technology partner, embedded in our organisation across digital transformation and strategy, as well as our essential day to day operational needs
REDD has been a trusted source of technical guidance for us to enhance our business further
I feel confident with REDD being our IT Managed Services provider and would recommend REDD to any organisation seeking a technology partner that takes time to understand their business and offer technology agnostic solutions to drive efficiency and security
We were looking for a partner that could help us develop an IT Strategy, REDD's experience in IT Consultancy combined with their high-quality service made them the perfect partner. Outsourcing our IT function to REDD enabled us to hire more than just IT Support, we hired an entire IT Department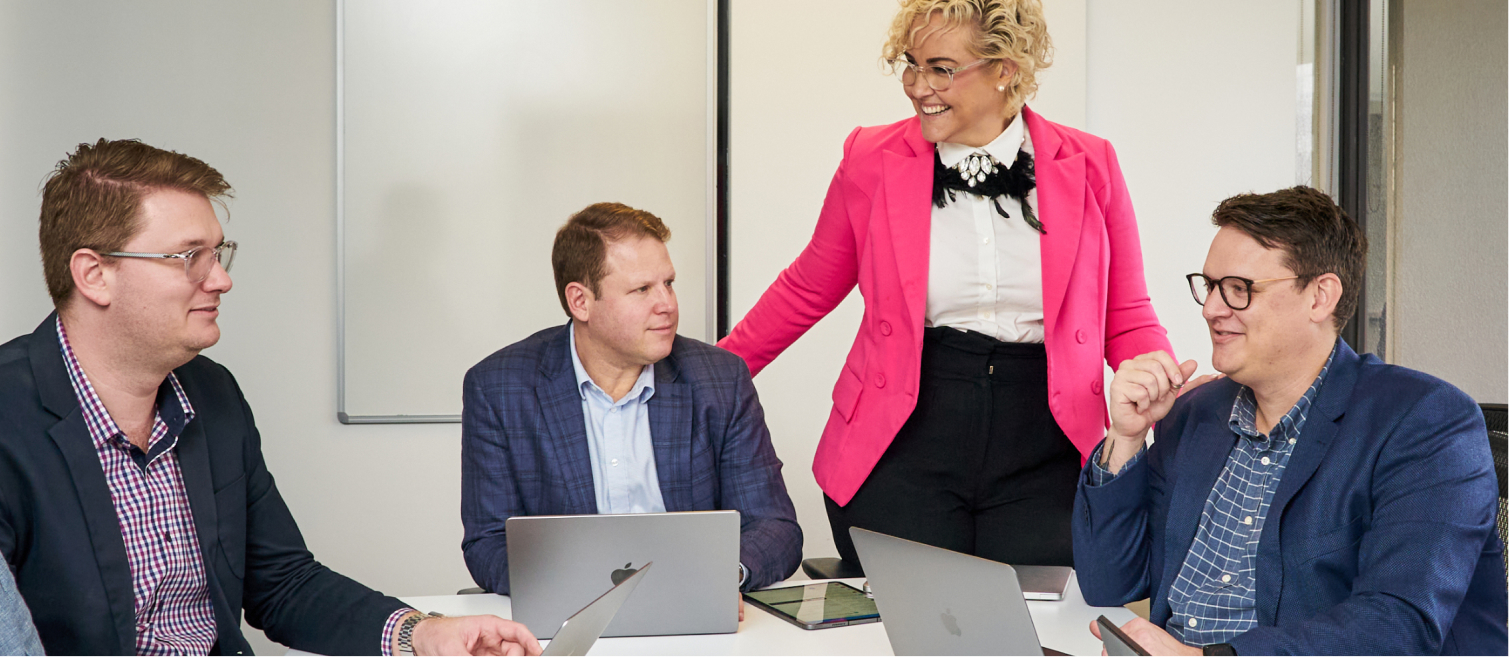 Future Focused Technology
Scale with enterprise level support when you need it most